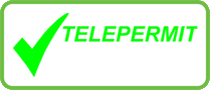 Looking to import or sell your products in New Zealand that connect to the Telecom telephone network?
The Telepermit system is an essential part of Telecom New Zealand's undertaking to other network operators and overseas administrations that we will ensure that overall network and terminal equipment transmission quality and signal levels are maintained within accepted international standards.
In a competitive environment each network operator needs to protect the quality of its network. The equipment connected and used by customers is a vital part of the overall system. The Telepermit label shows customers that equipment "fits" the Telecom network.
RF Design Services can assist you in pushing your product though the Telepermit process working with your engineers  to ensure your products meet the required standards for connection to New Zealands largest telephone network.
Our clear benefit to your company is that we have over 20 years experience working with the New Zealand Telecom network.  We will do more than simply ensure that your product meets the required 'standards'.  We will work without using our history with the New Zealand Telecom network to ensure that your product can deliver to its best potential taking into consideration all the quirks that you know any international network has.
Call or email us today to start talking about how we can customise an approach that will get your product in to the New Zealand market place in a meaningful way.